Get empowered
to drive online revenue
Turnkey Online Stores for Retailers of Any Size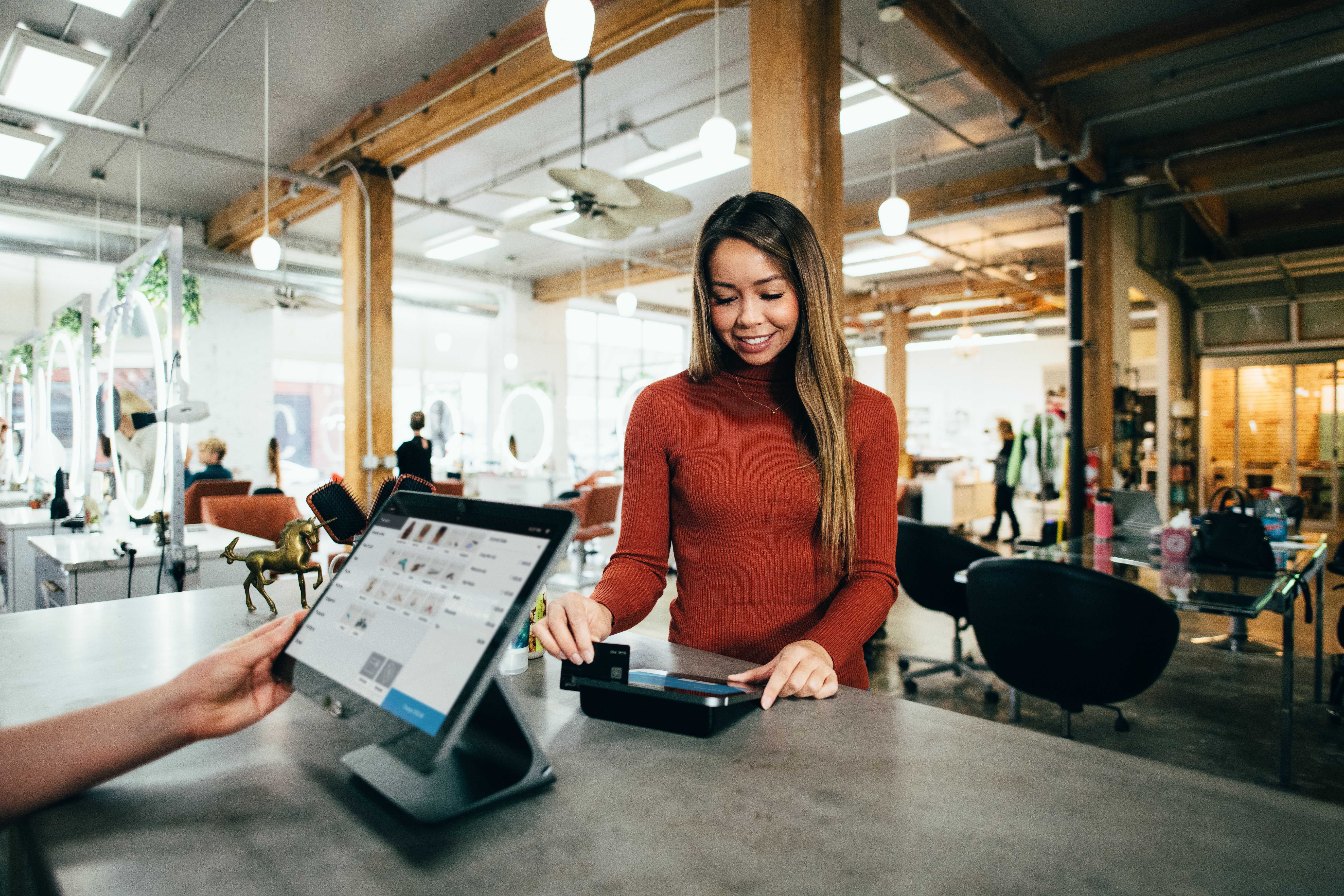 Open the door to online sales
As a traditional retailer with a brick and mortar location, focusing on optimizing sales in your physical store location is your top priority. Product placements, store appearance and even foot traffic are all important considerations. Many retailers find the barriers to opening an online store to sell their goods too overwhelming. Upfront costs of data management, software subscriptions and implementation resources can make selling online inaccessible.
Cobai partners with leading global manufacturers and wholesalers to help make online sales accessible to their retailers regardless of their size. Through this partnership, your manufacturer or wholesaler can offer Cobai Online Sales Platform licenses to you as a retailer at an affordable cost while taking removing the typical barriers of data management and implementation resources.View Cobai Online Sales Platform Infosheet.
Let's get connected!
Ready to learn more about how Cobai can help you drive online revenue?
Introducing the Cobai Online Sales Platform
With the Cobai Online Sales Platform, we open the door to online sales and let you focus on selling without the common headaches and obstacles. Take a look at the features of our flexible and customizable online stores.
Automatic Products and Price Updates

Receive automatic updates for all product data, images and purchase or sales prices directly from your connected suppliers. You will always have the peace of mind knowing that your product SKUs, other important product specific data and sales prices are always up to date and accurate.

Flexible B2B or B2C Online Selling

You can easily use your online store to sell to both private consumers (B2C) and to other businesses (B2B). You have the flexibility to customize everything from how prices are displayed (inclusive or exclusive of tax), OCI punchout for larger customers or the even management of hundreds of buyers with one specific customer. Your online store is completely flexible to accomodate whatever your business needs are.

B2C Features Include:

Unlimited watch/wish lists
Multiple delivery addresses
Order archive
Multiple shopping carts can be active at the same time

B2B Features Include:

Cost center management
Order approval via supervisor
Punch out (OCI / cXML)

Sell From Multiple Catalogs & Suppliers (Including Your Own!)

The wider your product offerings, the more revenue your online store can drive. The Cobai Online Sales Platform provides you with the flexibility to use multiple product lines from multiple suppliers in one online store. If the product data from your manufacturer or wholesaler can be integrated into our system, you can also easily include it in your online store. You can even add in your own products to sell in your online store and receive automatic updates.

Multiple catalogs in one store

The bigger your online product selection, the better the experience for your customers.

Sell your own products

Open up new revenue channels by selling your own products in your online store and benefit from all the same customization features and automatic updates.
Let Your Manufacturer or Wholesaler Know About Cobai
If you are interested in learning more about how we can help your retail store start selling online, get in contact with us. We can help your manufacturer or wholesaler understand how the Cobai Online Sales Platform can help you drive new revenue.
Pricing with Confidence & Flexibility
With the Cobai Online Sales Platform, you can always be confident that you having the right pricing for both your products and specific customers. You have the flexibility to determine prices down to the article, customer, and/or customer group level. Whether choosing to use the recommended sales prices of your suppliers, your own price lists, article prices or customer prices, the choice is yours. You can also use the markup and markdown calculation to determine your sales prices automatically.
Flexible Pricing Models

Tiered pricing
Any number of price lists
Special pricing for specific customers
Markup pricing
Special discounts

Fully Configurable Pricing

Customize your online store to accommodate even highly specialized or complex pricing.
The Numbers Speak for Themselves
Join the many other retailers that are driving online revenue with Cobai!
Average uptime per month

%

Retailers drive online revenue with Cobai

+

Products available to sell

K+

Customers served

M+
Effortless Advertising at Your Finger Tips
You have enough to worry about! Let Cobai help you drive your advertising by connecting your online store directly to your manufacturer or wholesaler. Special offers and sales can be centrally managed by your supplier helping you drive even more online business. In addition, customized banner ads with select highlighted products can also be managed centrally. And of course, if you prefer to do the marketing yourself, the centrally managed marketing features can be removed and your marketing can be managed directly by you.
Customized Banner Ads

Let your supplier drive business though a customized banner ad on your homepage.

Featured Products & Special Offers

Special offers can be centrally managed by your supplier and easily displayed in your online store.
Save Time & Improve Accuracy with EDI
The electronic transfer of order data saves work and time, and minimizes errors that are possible with manual transmission. Cobai can help you transfer orders from your store to your ERP system. For B2B scenarios, the punchout formats cXML and SAP-OCI are available. If required, we can create new EDI options for you.
Order Transmission via EDI

Orders can be sent via EDI (openTRANS) as well as in-house formats directly to your ERP or Financial Management system.

Punchout Sessions

With SAP OCI and cXML, we support the most common punchout formats for customer orders.
Let Your Customers Pay the Way They Want
Customers can be picky when it comes to payment options. Whether via credit card or another payment provider, give them the flexibility to pay the way they want. Alternatively, you can easily set up your own payment gateway via Cobai Payments (powered by Stripe).
All major payment service providers available

Use your own payment gateway - Cobai Payments powered by Stripe
Our Customers Say It Best
Learn how leading manufacturers and wholesalers are using Cobai to empower their retailers to drive online revenue.