Empower your retailers
to drive online revenue
Turnkey Online Stores for Your Retailers of Any Size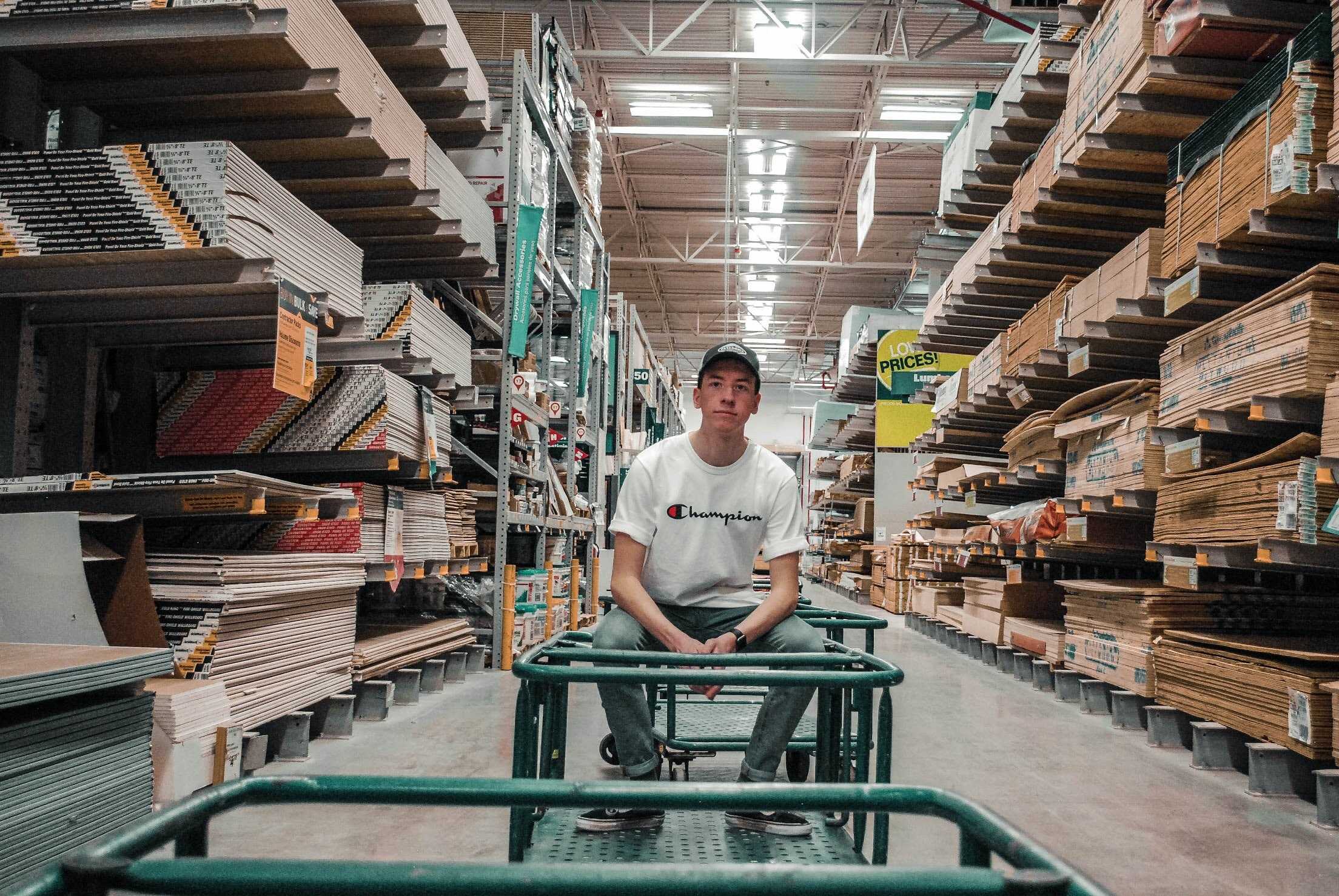 As a dropshipping manufacturer, your retailers are a vital part of your revenue chain and optimizing these retail channels are always top priority. Retailers can span across many different physical locations and their needs can also be very different. Your larger retailers could be thriving both in their brick and mortar locations as well as online. For your smaller retailers, the barriers to selling online are often too great. Having the resources and data to manage online sales may have been out of their reach until now.
With the Cobai Online Sales Platform, we open the door to online sales and let your retailers focus on selling without the common headaches and obstacles.View Cobai Online Sales Platform Infosheet.
Let's get connected!
Ready to learn more about how Cobai can help you empower your retailers and drive online revenue?
A Partnership that Drives Online Revenue
Cobai partners with leading manufacturers to help make online sales accessible to their retailers regardless of their size. Through this partnership, you can offer your retailers Cobai Online Sales Platform licenses at an affordable cost while removing the typical barriers of data management and implementation resources. With this powerful platform, manufacturers are able to empower even their smallest retailers to drive online revenue with easy to use, turnkey online stores. Give all your customers access to having an online presence and see a huge impact on your bottom.View Cobai Partnership Infosheet.
Drive more online demand with centralized marketing
With the Cobai Online Sales Platform, you can centrally control marketing campaigns and other special offers for your retailers' online stores. Featured products or other targeted sales and promotional activities can be controlled by you making it easy for your customers to manage their online stores. These kind of centrally managed marketing promotions give even your smaller retailers the benefit of better advertising and promotions to help generate interest and drive more revenue through their online stores.
Customized Banner Ads

Easily advertise groups of items on the homepage of your retailers' stores with a continuous banner ad that highlights the products you want to feature.

Featured Products & Special Offers

Highlighted products and special offers can be centrally managed by you and displayed in all your retailers' stores.
The Numbers Speak for Themselves
Join other leading global manufacturers and wholesalers and let Cobai drive online revenue for your retailers!
Average uptime per month

%

Retailers drive online revenue with Cobai

+

Products available for your retailers to sell

K+

Customers served

M+
Customize Your Interactions with Key Direct Sale Clients
Give your major direct sale clients the special attention they deserve with private online stores built just for them while avoiding perceived competition with your retailers. These "VIP stores" are centrally managed by you so that everything is always up-to-date and your key accounts are happy.
Invite-Only Online Stores for Key Direct Sale Clients

Open an invite-only online store for key direct sale clients and give them the VIP attention they deserve while not being perceived as a competitor to your retailers. These customized stores provide them with both a convenient and discreet online experience.

Specialized Product Offerings & Pricing

Offer your top direct sale clients specialized product offerings and exclusive pricing.
Our Customers Say It Best
Learn how other leading manufacturers are using Cobai to empower their retailers to drive online revenue.
Market & Sell Internationally
The world is waiting! Open up new international markets for your products with the Cobai Online Sales Platform. The Cobai interface is already available in many common languages so finding retailers and expanding your customer base in other countries is easy. Not only can Cobai deploy a store in almost any desired language, but we also accomodate country-specific requirements.
Multi-Language Capability

Both the storefront and the administration areas are already available in many common languages and can be further customized into other languages if needed.

Country Specific Requirements

Online stores can be customized to meet the needs for different legal and tax requirements.
Product Automation Across All Your Stores
With Cobai, your product data is centrally stored and is instantly available in all your retailers' online stores. Any changes to product data are instantly visible across all stores. Product data, images and stock levels are automatically processed directly from your ERP system ensuring that you and your retailers always have the same view across all your data.
Product updates from your central ERP system

Product data and images are automatically updated from your ERP or Master Data Management (MDM) system ensuring your retailers' online stores are always up to date.

Easy and automated updates

Easily update your data automatically at designated times. If needed, you can also initiate an update at any time and instantly publish urgent changes.
Pricing Automation Across All Your Stores
Current purchase and recommended retail prices can also be transferred automatically. However, you still have the flexibility to provide prices individually per store down to the item and buyer level.
Multiple Price List Management

Easily manage multiple prices lists across your customer base. Also manage retailer purchase prices and recommended buyer prices which are then automatically transferred from your ERP system and made available in all retailer online stores.
Pricing with Confidence & Flexibility
With the Cobai Online Sales Platform, you can always be confident that you have the right pricing for the products you are offering to your retailers. You have the flexibility to determine prices all the way down to the individual store level. We can also help you automate the many factors that go into your pricing strategy.
Flexible Pricing Models

Tiered pricing
Unlimited price lists
Special pricing for specific customers
Markup pricing
Special discounts on the retail price

Fully Configurable Pricing

Customize your online store to accomodate even highly specialized or complex pricing (Ex - Prices that are dependent on advertising media you may be using as a manufacturer.)
Customize Your Product Assortments for Every Reseller
Your resellers can differ greatly. They might be from different business areas or industries. In other cases, certain parts of your product line can only be ordered by specific retailers. Cobai can provide your centralized product data at the online store level in sub-ranges - even for specific groups of retailers. The product allocation can be easily changed at any time with no waiting times and you can determine which product SKUs a retailer can sell in their store. In addition, you can also choose to allow retailers to add their own products to their store.
Customized Product Assortments at the Online Store Level

Configure individual assortments for specific retailers or groups of retailers from your overall product range.

Additional Catalogs or Individual Products

In addition to the centrally maintained SKUs, retailers can offer their own products in their stores if you choose to give them this option.
Customized Online Stores for Your Retailers
Depending on the product assortment, business area or customer group, you can customize which features each online store should have. You can build your retailers' online stores with a large range of functionality based on their individual needs and requirements.
Individual Store Features for Retailer Groups

Create individual online stores for single merchants or groups of merchants.

Custom Layouts

Customize store layouts with your own corporate identity and branding. (Layouts per merchant group or individual layout per store.)

White Label Option

Our solution can be "white labeled" if needed and featured without Cobai branding within the product interface.
Let's get connected!
Ready to learn more about how Cobai can help you empower your retailers and drive online revenue?